Firewood
STOCK UP NOW FOR WINTER AND BEAT THE RUSH. 
QUALITY, SEASONED FIREWOOD FOR SALE!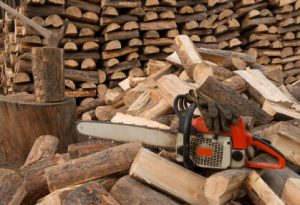 At Tree Tech Tree Service, we only sale the finest seasoned firewood. Not only do we offer the highest quality firewood at an exceptional value but we make sure that you are getting what you pay for. You will find no better firewood sales in or around Mooresville. Why you may ask? Well we offer only clean burning, local hardwoods that will produce the most efficient fire for your money. We sell all of our firewood by the heavy cord and that means an exceptional value for our customers.
Superior Firewood
What sets the firewood from Tree Tech apart from the rest? Simple. We use the best possible local hardwood that has been split and seasoned to perfection. What difference does that make, you may ask? Well, firewood is much more complex than it may seem and the process is much more complicated than simply throwing a log on the fire. The ideal chunk of firewood will burn long and hot, producing very little byproducts, such as creosote. How does a piece of firewood get to be ideal? Once the tree is felled, it is split into chunks, stacked, and left to dry. This drying process is incredibly important to the end result, as a freshly felled tree has a very high moisture content. The moisture must be removed in order to produce what is referred to as a clean burn.
Prepared Right For A Safe Burn
A properly dried piece of firewood has a moisture content of 30 percent or below. Wood with a higher moisture content can be burned outside only and it will still not be as efficient. Firewood with 30 percent moisture content is ideal for burning in fireplaces because it does not release harmful chemicals like creosote. Creosote coats the inside of your chimney and is very flammable, creating an increased risk of chimney fires.
Local Hardwoods Only
We use only the finest hardwoods such as oak, hickory and sycamore. This makes a huge difference in burning efficiency. You can think of firewood in one, simple way, latent heat storage. Some species of wood release more BTU's than others. For instance, Tree Tech does not use pine or poplar in our firewood due to the fact that these two types of wood, while they can be used as firewood, are very inefficient.
We proudly offer our firewood in a heavy cords. A regular cord is defined as a stack, think a cube of wood 4 feet tall, 8 feet long and 4 feet wide. That is a lot of wood and like getting that extra donut, we give you more than a cord with each purchase.
---
CALL (704) 799-5796 TODAY FOR PRICING AND TO RESERVE YOUR HEAVY CORD OF SEASONED FIREWOOD!