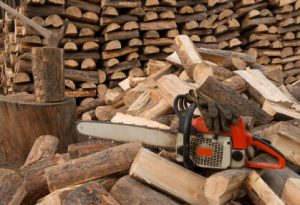 Say you are going camping. Many of us in Mooresville enjoy camping in the summer and our area makes it easy to get away for the weekend. The options are almost endless when it comes to figuring out where to camp around here; from the lake to the hills, the area has whatever you need. The most important thing to consider after deciding where to camp it what gear to bring. To some, the gear portion of camping can be the most intimidating. There are so many different gadgets, coolers, utensils, games, and various other pieces of gear to make the backwoods of North Carolina into a virtual penthouse. Of all of this stuff that you can pack into a mid-sized SUV, the most important generally is left by the wayside. That's right, when you go camping how many times do you forget the firewood? Go ahead, I'll wait.
Camping Essentials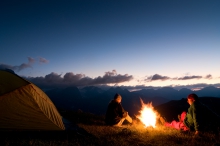 We are going to put a pin in that firewood discussion for a bit and talk about essential camping gear. If you have a camper, you may want to disregard this portion of the blog because the gear we will be talking about is mainly for those brave souls that choose to camp in a tent. Like ancient man painting on the cave walls and eating wild woolly mammoths, the camper in his tent is the master of his own domain. Nothing separates him from the elements except a thin membrane of ripstop nylon and an inescapable desire to survive. A tent must be large enough to accommodate all family members without actually touching. (If you have teenagers you know what I am talking about.) According to the custom, every person must have their own space so as not to be forced to interact with one another, save through text messages. There was a time when a man could raise a family of twelve in a 600 square foot mobile home but those days are over.
Make It a Good Camping Trip
Outfitting the tent is critical to providing your family with an exceptional camping experience. Depending on how many family members you have, you will need a blow up air mattress for each one. Of course you will have to inflate each and every one multiple times during the night so it is advisable to bring a 50 gallon air compressor just in case. A good camp stove should be sufficient for dinner and just about any other sustenance that is required in the outdoors. Of course, camping is no fun without s'mores—but you forgot the firewood, right? Soon the kids are crying, you wife is talking to the park ranger in the little green shorts and your dog will not look at you. How could you have avoided this situation? Simply by calling Tree Tech Tree Services, you could have had a heavy cord of firewood delivered to save you camping trip. How is this possible from a tree removal company you may wonder? Well what better outlet to buy firewood than the finest tree service in Mooresville? If you need firewood for the winter or to have on hand for a summer filled with camping, give Tree Tech Tree Services a call today.